George Charles Lu, MD, MFM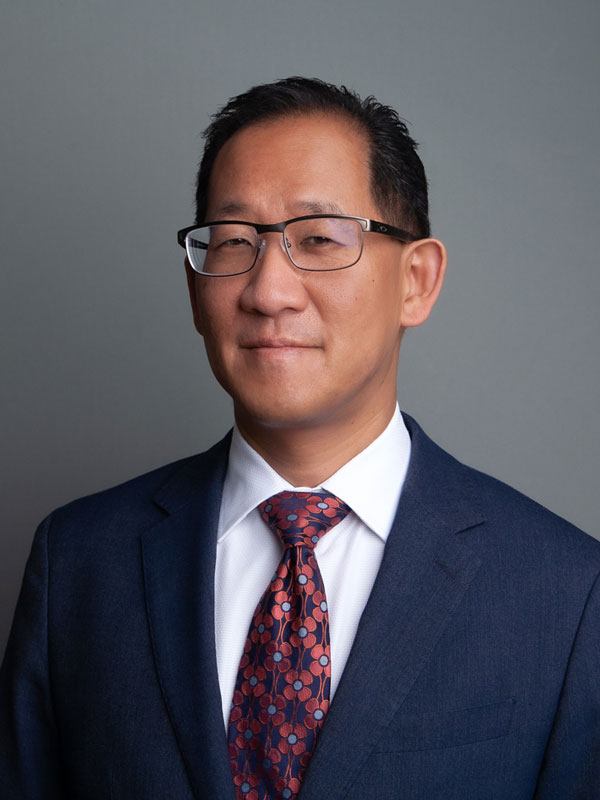 Education
Undergraduate and Graduate – University of Akron, Northeast Ohio Medical University BS/ MD (1985 – 1991) 
Residency
Internal Medicine, University of Pittsburgh Medical Center, Pittsburgh, PA (1991 – 1994)
Obstetrics & Gynecology, Summa Health System, Akron, OH (1994 – 1998)
Fellowship
Maternal-Fetal Medicine, University of Alabama at Birmingham, Birmingham, AL (1998 – 2001)
Licensure
State of Missouri
State of Kansas
Board-certified, Maternal-Fetal Medicine, Obstetrics & Gynecology, Akron, OH 
Office Certification
AIUM (American Institute of Ultrasound in Medicine) Accredited
About Dr. Lu
Dr. Lu is board-certified in Maternal-Fetal Medicine, Obstetrics & Gynecology. He is the MFM Medical Director at North Kansas City Hospital, Menorah Medical Center, and Research Medical Center. His practice is AIUM accredited for best practices in performance and interpretation of diagnostic ultrasound examinations.
Dr. Lu is constantly searching for ways to improve the care of women and their babies. Pregnancy is one of the unique times in medicine when decisions and treatment impact at least two patients, and in some instances three or more. Despite the fact that women have been giving birth since the beginning of time, he feels that the field of obstetrics is only beginning to understand the complexities of pregnancy and how best to help women have safe pregnancies and healthy babies.
Dr. Lu is a firm believer that patient care should be driven by the "best-evidence" available. There is still so much to be learned and new techniques and technologies are constantly emerging which commits him wholly to his continuing education. Dr. Lu utilizes this depth of knowledge in sound diagnosis and treatment options. He offers his professional opinion based on data but always defers to his patient's decision as they consider their unique situation.
Dr. Lu has lived in Kansas City since 2001. Prior to opening High-Risk Pregnancy Center, he practiced at St. Luke's. He, his wife, Ay-Kim, and their two daughters, Andrea and Audrey, enjoy taking old-fashioned road trips across America and exploring hidden gems of cities. Since his daughters no longer play club sports, he may occasionally referee a youth soccer game. He also enjoys watching soccer, jogging, and sampling local cuisine and good food.